EXPRESSCORE ®
PRODUCTS
Expresscore® is available in any quantity with expedited delivery.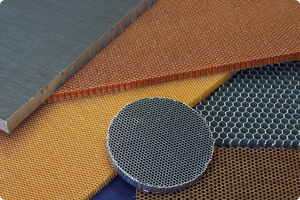 Texas Almet maintains a large stock of aluminum, Nomex ® and fiberglass honeycomb certified to a wide variety of specifications.
Sheets, Slices and Pieces "cut-to-size" are available in any quantity.
Expedited delivery is available.
Other materials are frequently available. Please call if your desired material is not listed.
Standard thickness is ±.005" for aluminum honeycomb and ±.006" for non-metallic honeycomb.
Nomex ® is a registered trademark of E.I.DUPONT | Full List - Standard Stock Honeycomb Products